Catoctin Wildlife Preserve Active Zones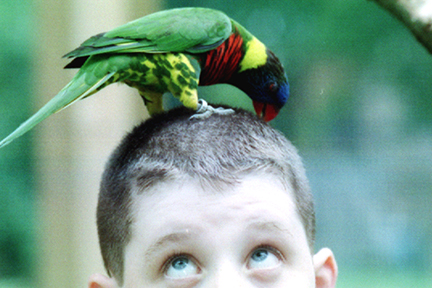 Feathered Encounter
Price: $5 entrance, includes 3 seed sticks for feeding
Our Feathered Encounter is a unique and interactive experience where you will be surrounded by colorful parakeets, cockatiels and other beautiful birds. It is a walk-through aviary where the birds may land on or fly around you. It is very important to obey all posted guidelines and use extra caution not to step on the birds while on the walkways during your visit to the Feathered Encounter.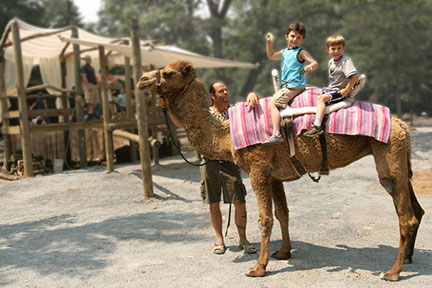 Camel Rides
Price: $7 per person
These ships of the desert were domesticated more than 3,000 years ago but are still used by humans for transport in arid environments. A camel ride is the ride of a lifetime, the preferred mode of transportation for traveler's through harsh deserts and mountains for thousands of years. Called the "Ships of the Desert," the Preserve's Dromedary Camels gently rock you back and forth for a memorable ride and Insta-worthy photo opportunity.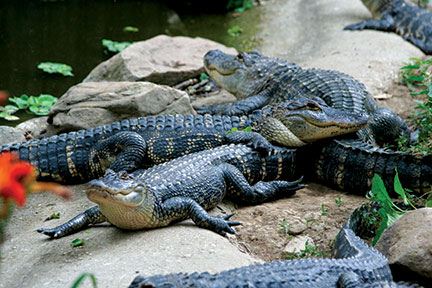 Alligator Feeding
Our native American Alligators are found along coastal waters and inland swamps from South Carolina through Florida and west to the southern tip of Texas. The Catoctin Wildlife Preserve recreates a section of a Louisiana Bayou for our alligators, complete with Cajun music, Spanish moss and over a dozen alligators.
When you arrive, check the Keeper Talk schedule for times when you can see our Alligators being fed!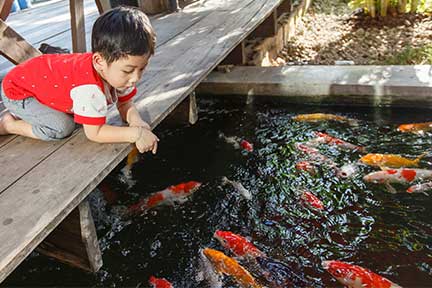 Aquatic Fish
Japanese Koi Pond is one of the most admired exhibits at the Catoctin Wildlife Preserve. Home to dozens of beautiful fish, the exhibit is designed so the fish are eye level even for children. It features crystal clear water, a naturalized waterfall and a staggering variety of Asian trees, shrubs, grasses and water plants that impress most horticulturists. Feeding the fish by hand with the special koi food provided nearby in vending machines ensures a very special personal experience for the young and the young at heart.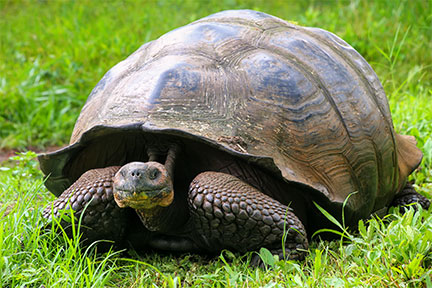 Aquatic Turtle Feeding
To see what lurks below the water line at Turtle Pond, just toss in a handful of pellets and watch the water come to life. Native turtles and native and exotic fish will emerge from the water depths to enjoy the snack you have shared with them. Open daily, this natural water habitat will entertain young and old alike.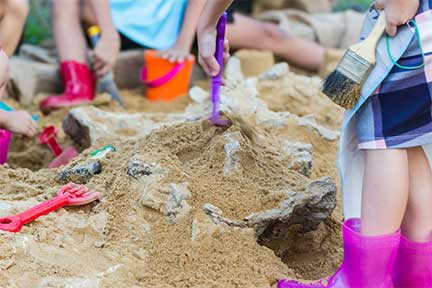 Gem Mining
Experience hands-on panning for gemstones and fossils. The mining sluice provides fun for all ages and is located at the pavilion.
Bags of Mining Rough can be purchased at the Outpost. Simply pour the bag of Rough into the sluice tray of your choice, then watch as the waters rinse away the sand and debris to reveal special treasures!
Visitors can try their hand at "old fashioned" gem panning while sift "mining rough" in our sluice and discover genuine collector rocks, gemstones and fossils-Amethyst, Citrine, Fools Gold, Sharks teeth and Arrowheads just to name a few. Match and identify your gems and fossils on our identification charts. Take home whatever treasure you find.
Kick off the unofficial start of summer with a day of adventuring. Don't worry about a "beach body." Our Sun Bears certainly don't.  🙂 Enjoy a full schedule of Interactive Zone experiences, Safari Rides, Camel Rides, Keeper Talks and More. …
read more