Volunteering at Catoctin Wildlife Preserve
Volunteer Applications for the 2019 Season are now closed.  Applications will be taken again starting in January 2020.
• If you have a sincere interest in wildlife…
• if you enjoy working with people in addition to animals…
• if you're enthusiastic, dependable, and willing to learn…
• if you enjoy a variety of tasks…
• if you can commit to a regular schedule of at least 15 hours a month.
• Then we're sure you'll make an excellent volunteer or intern at Catoctin Wildlife Preserve.
Being a volunteer or intern offers you a level of involvement beyond that of the casual visitor, and a chance to be a vital part of the zoo. You can gain a better understanding of wildlife and receive valuable training experience for a future career or, in some cases, college or high school credit.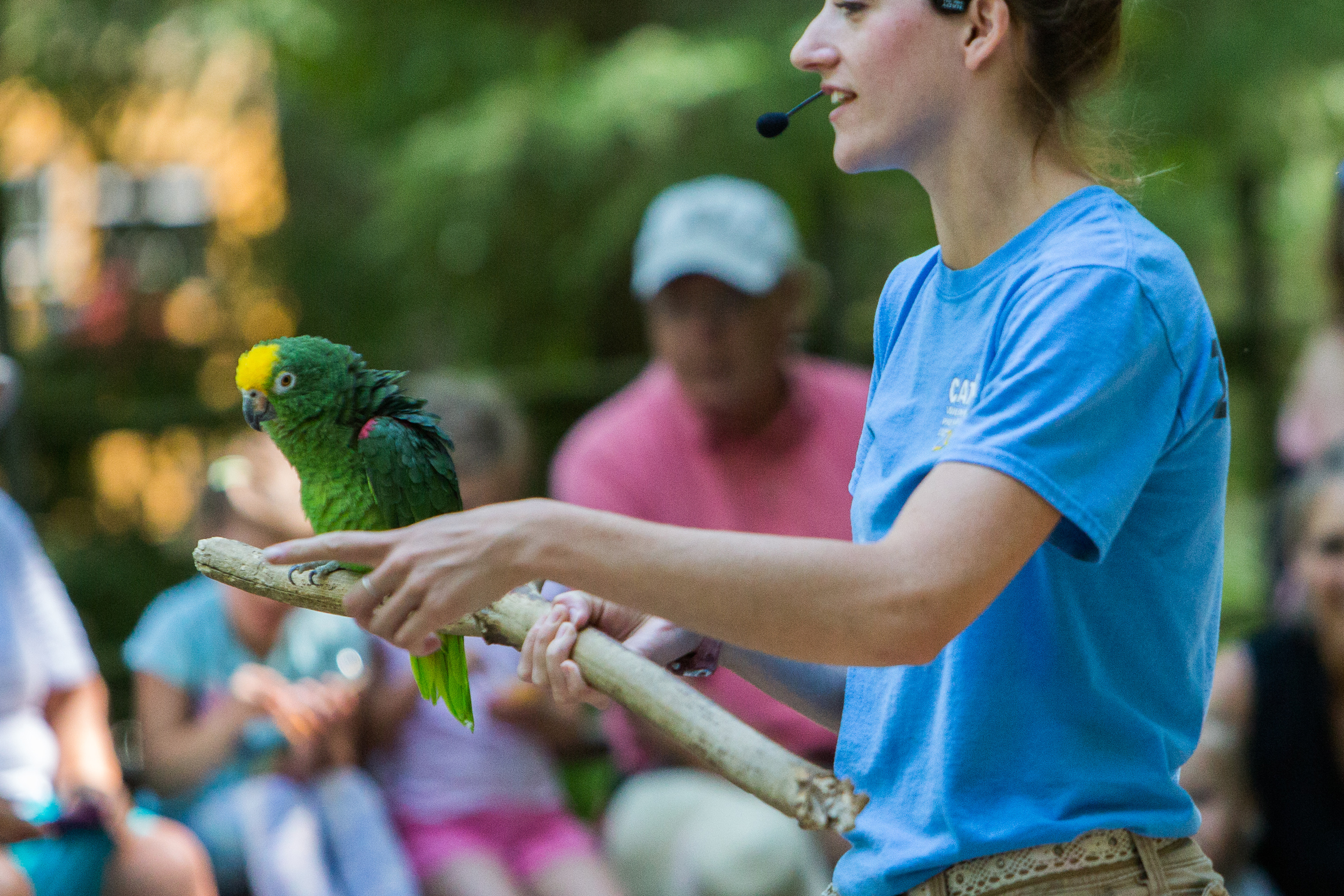 Who is eligible?
Catoctin Wildlife Preserve has several volunteer and intern programs available to qualified individuals ages 13 and older.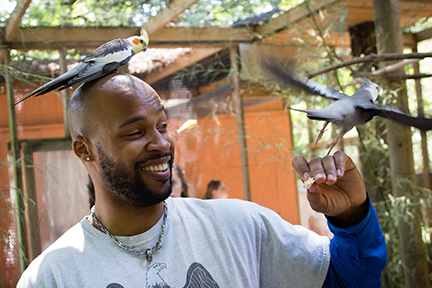 What can I do?
Based on qualifications, volunteers and interns may participate in:
Education of zoo guests
Environmental enhancement
Marketing
Visitor services departments.
Each of these departments has minimum requirements and different, but rewarding, opportunities.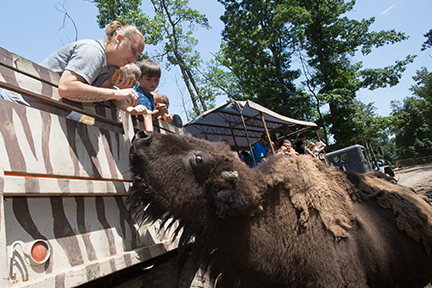 What is expected of me?
Volunteers and interns will be scheduled like regular staff, so you will need to specify which day or days you will be available, and how many hours a month you will be able to participate.
The minimum commitment will vary with the department you wish to participate in, but will be no less than 12 hours per month for 3 months. This insures consistency among the volunteers and interns.
Interns will be accepted into the Catoctin Wildlife Preserve program only after interviewing with the head of the department, and with their approval. Volunteers will also be interviewed before being scheduled for the orientation session.
All volunteers and interns must be current with their tetanus shots or boosters.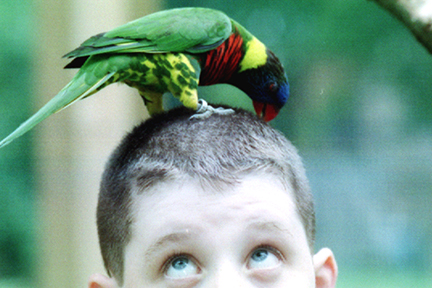 How do I start?
All volunteers submit an application and complete a general orientation session before being able to participate in any of the programs. In addition, some departments will offer and require specialized orientation sessions. Check the Calendar of Events for more details. Please be aware that not all positions are open at all times. Junior volunteer positions typically fill very early in the season, so we recommend early application.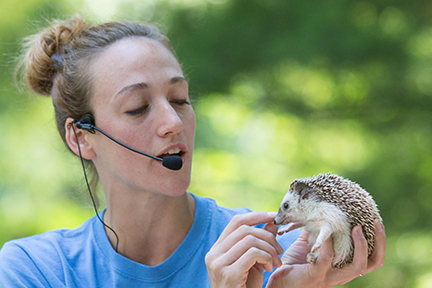 What do I do NOW?
Review the Volunteer Booklet below. This will outline the basics of what to expect and how you might become involved. Then, print, fill out, and mail back the Volunteer Application below.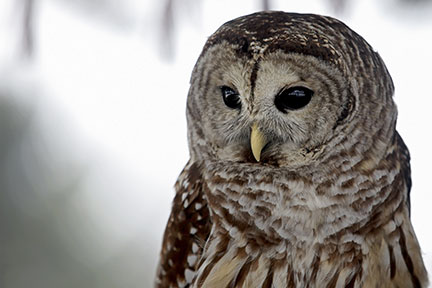 What do I do if I have questions?
Email us at volunteer@catoctinwildlifepreserve.com or call 301-271-4922, ext 11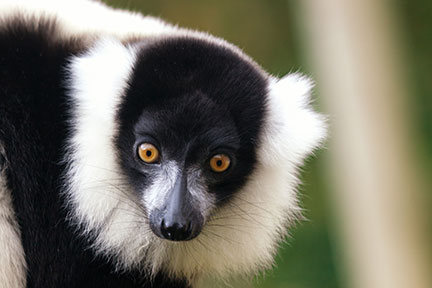 Zoo's Jr. Docent Program
Do you have an interest in animals, conservation, and enjoy learning and sharing information? Are you between the ages of 13-17 and looking for an opportunity to get hands-on experience and a working knowledge of zoos?
You may be a good candidate for the Catoctin Wildlife Preserve Junior Docent program. Junior Docents are teen volunteers who assist with animal care and enrichment, education, conservation programs and visitor experience at the zoo.
Call the Education Department at (301) 271-4922 to inquire and request an application or you may print an application.
Subscribe to our Newsletter
Kick off the unofficial start of summer with a day of adventuring. Don't worry about a "beach body." Our Sun Bears certainly don't.  🙂 Enjoy a full schedule of Interactive Zone experiences, Safari Rides, Camel Rides, Keeper Talks and More. …
read more