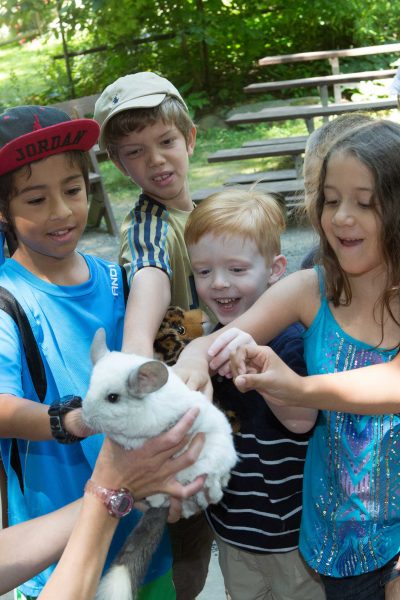 SHOW YOUR SUPPORT FOR WILDLIFE
GLOBAL WILDLIFE TRUST IS THE 501(C)3 NONPROFIT BEHIND CATOCTIN WILDLIFE PRESERVE.
When you donate to Global Wildlife Trust, you are helping broaden humans understanding of the animal world. Your gift supports immersive, naturalistic habitat recreations, and educational programs in the greater tri-state community.
We believe promoting harmonious coexistence of all species is our duty as stewards of the Earth.
Global Wildlife Trust is the 501(c)3 nonprofit behind Catoctin Wildlife Preserve. Donations typically qualify as a charitable deduction for federal income tax purposes. Contributions can be made in any amount.
Long-term efforts to sustain and expand the population of animals in protected environments have resulted in successfully breeding multiple generations of rare and endangered animals, including:
Ring-tailed and Ruffed Lemurs
Bengal Tigers
Sun Bears
Scarlet Macaws
Cottontop Tamarins
Geoffroy's Marmosets
Jaguars
Fossa
Australian Dingos
Asian Fishing Cats
Swinhoe Pheasants
Booted Macaques
Tonkean Macaques
Yellow Anaconda
Monocle Cobra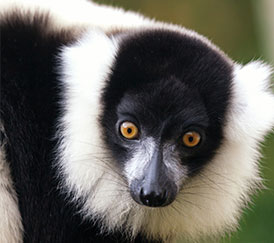 Global Wildlife Trust Strives To Provide The Highest Level Of Competent Care For Its Resident Wildlife Ambassadors And To Support The Conservation Of Their Wild Counterparts In Unspoiled Habitats.
Catoctin Wildlife Preserve is:
Institutional Member of the American Association of Zookeepers and a participating facility in American Association of Zoos and Aquariums Studbook records
Accredited Member of the Zoological Association of America (ZAA)
A member of the Tourism Council of Frederick County and the Maryland Travel Council
A member of the Better Business Bureau and the Frederick County Chamber of Commerce
Founded the International Herpetological Symposium
Organized and hosted the First Venomous Animal Husbandry and Safety Course in conjunction with the Frederick Community College and the American Association of Zookeepers
Licensed by: U.S. Department of Agriculture, Animal and Plant Inspection Services; U.S. Department of the Interior Animal, Fish and Wildlife Division; U.S. Department of Natural Resources of Maryland
A participating facility in the Suitcase for Survival program hosted by the U.S. Department of Interior, Fish and Wildlife Service.
Featured in media including the Washington Post, Washington Times, Frederick News-Post, Hagerstown Herald, Baltimore Sun, Martinsburg Journal, WHAG TV 25, Hagerstown; and WJZ TV 13, Baltimore; Fox 45
Provides live animal programs for National Geographic Museum Explorers Hall, National Academy of Sciences, Johns Hopkins Wilderness Survival Course students, National Capital Area Boy Scouts of America Cub Scout day camps, and hundreds of schools and learning centers throughout Maryland, West Virginia, Virginia, Pennsylvania and Washington, D.C.
Our staff members regularly attend professional conferences and continuing training, including those sponsored by:
International Zoo Design Symposium
International Herpetological Congress
The American Association of Zookeepers
The American Association of Zoo Horticulturists
The American Association of Zoo Veterinarians
The American Association of Zoos and Aquariums
Federation of Aviculturists
The Feline Conservation Federation
1st University of Nebraska Medical School Symposium on Snakebites in the New Millennium
The Zoological Association of America
USDA Big Cat Symposium
The International Turtle Alliance
"I wasn't expecting this zoo to be as big as it was and to have as large and diverse a collection of animals as they had. If you're looking for something fun and educational to do in the Catoctin area, this is an excellent option."
Mason S
"My wife and I have been to zoo's all over the country and they have animals here big city zoo's do not have!"
Matthew B
"Best up-close & personal with the animals zoo around."
Tabetha E.
"We love it here! Started coming in 2003 with my girls… now visit with my grand daughters. Wonderful people, animals and preserve."
Kimberly T.
"Quiet and not overly busy like city zoos – very "in nature" feel."
Lee Anne J.
"I hadn't been to this zoo since I was a child, and boy had it changed! It is so much bigger, more animals and a safari ride!! (We had) awesome tour guides on our safari ride. Very knowledgeable about the animals. We will definitely return!"
Cathy D