Have a "Roaring" Good Time!
The Catoctin Wildlife Preserve allows each guest to get as close to the animals as safety permits. To feel the silky soft fur of the chinchilla or see the muscles in a jaguar's legs as he prowls within his naturalistic habitat are just a few of the experiences that will bring you closer to the animal world.
Our Official Guide to the zoo will provide all of the important information that you need to answer the questions that arise during your visit. Our helpful staff will be glad to give you more details about the Guide when you call to make a reservation.
The Catoctin Wildlife Preserve features more interactive touch and feed opportunities than any other zoo in the region.  These amazing animals are our extended family and vital ambassadors for their species. Through our personal style of exhibitory and education, we know that they will be your extended family too. Together we can make sure all the wild animals enjoy the future they deserve.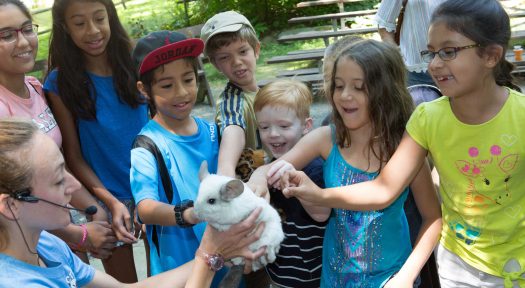 These activities are free with your group admission:
Animal Encounters at Conservation Theater – Daily encounters begin in April to accommodate our school groups. Our encounters are fun, lively adventures with lots of opportunities to learn about and touch selected animals.
Several "Meet the Keeper" times are also available throughout the day so you can get the inside scoop on how we care for our animal friends.
Kick off the unofficial start of summer with a day of adventuring. Don't worry about a "beach body." Our Sun Bears certainly don't.  🙂 Enjoy a full schedule of Interactive Zone experiences, Safari Rides, Camel Rides, Keeper Talks and More. …
read more